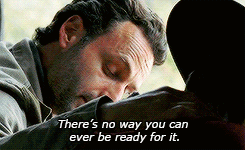 Once upon a Time
It all started at the end of October 2017, 2-3 weeks after I adopted a puppy, and I discovered
that she has a few spots on the muzzle and cheek and she was scratching very badly. On top of that, she often was crying and shivering. At the same time, a few spots appeared on my skin, and although I tried everything I knew, the result was not only that the itch did not disappear, but other spots appeared.
I had previously another puppy I have found in the market but she died in pain even if a veterinarian has seen and vaccinated her. I decided that I would try as much as possible to use only natural remedies for everything that happens to me or is happening around me. I have always lived with the idea that the earth gives us everything we need to live nicely, without the need for chemicals and toxic substances in our lives. Now, going back to what I said before, I searched for pictures of rashes on the skin on the internet and found what my puppy and I had, could be scabies. 🙂 I read dozens of English and Romanian articles related to scabies and natural treatments and I decided that if I have to treat myself I can treat my puppy, too.
I bathed her and me daily with lye, apple vinegar and oregano essential oil for 2 weeks according to some advice. The result was no more spots appearing on my skin and the rash disappeared, but it did not happen to the puppy. Spots have begun to increase and the worst was the one she had under her tail. I have found new information stating I have to bath puppy for at least 3 weeks using the lye. I took it from the beginning and bathed her 21 days in the same way: lye, apple vinegar, and oregano essential oil. Living in an old house, I was lighting the fire and heating water in the summer kitchen, bathing her and then taking her into the house. After drying her, I put her under blankets or quilt where she was sleeping for hours. After three weeks, I was convinced that it was over because she did not scratch much, the spots did not spread anymore, and those on her face showed signs of new hair. I was happy, but my happiness did not last longer than a week and I noticed two new small spots again. Knowing that such a disease decreases pet immunity and they end up paralyzed because of it, I surrendered to the idea of taking her to vet. Listening to my soul, I did not do it, but I decided to try again the same treatment as before, but this time without stopping until I see her spots becoming dry and growing her hair back. It was already winter and it had turned out to be one as we had not had before, with -20 and – 25 degrees at night and -15 degrees during the day. I  defied all the advice I have found and started bathing her again until I saw the spots becoming dry one by one and at the same time new hair coming out. It meant this time bathing her for more than 60 days.
(my son and puppy)
Again, I was not disappointed in listening to myself and doing what I was feeling was the best.
What did I learn?
In that way, once upon a time, I discovered how useful the wood ashes are. I started using lye in washing my clothes and bed linen and then everything is rinsed with fresh water from the fountain and vinegar or apple vinegar. I do not use any kind of detergent or scent for clothes, for I prefer fresh air, and fruit or garden smell. I use ashes as the best detergent for cleaning glass, porcelain, and tin, for I remembered that my grandmother was cleaning the pots in the kitchen with ash or sand, and the stains of the clothes were pulled out using sprinkled ash on them, and she was smiling at me when saw my wonder. More, I use lye and charcoal ash to make ash circles around fruit trees, flower or vegetable beds (against slugs and snails). In addition, the last two winters after shoveling the snow in the courtyard, I spread ash and my paths are de-iced and cleaned.
How I use Wood Ashes?
Washing my hair and clothes with handmade soap and lye (lye stopped my hair loss)
Cleaning glass, porcelain, and metal
Removing oil stains from clothes
Removing stains from furniture
Creating a circle of wood ash around my fruit trees and plants
Making hand made soap
Polishing my silver jewelry
Melting ice & snow
Probably some of you will laugh or feel disgusted by hearing of scabies or be horrified of me not looking for a vet at that time, but as I said previously, what you think of me is none of my business. I use the ash with pleasure, and every time I clean the pots with it, I imagine my grandmother's smile …
(Athena's photo from last week when I was gathering the grass and she used it in her "best" way).
I wrote all the above not because I advise you to do what I did, for everyone has the right to do what he thinks is best for him, but I believe from the depth of my soul that there is a solution offered by nature for almost everything if we will look for that. A long time ago people had not had "education" and academic studies but they treated themselves with what the earth offers and did not have the diseases we know today.
I believe in what nature and earth have to offer us in a clean and pure way! I believe in the benefits of the forest and garden and the simplicity of life, and when Athena came into my life, I learned on my way the benefits of the wood ashes.
"There's no way you can ever be ready for it".
For those interested in uses for ashes please check the links below where I found detailed information:
https://napoleonfireplaces.com/benefits-and-uses-of-wood-ash/
https://www.askaprepper.com/uses-for-ashes/
https://www.thisoldhouse.com/ideas/10-uses-wood-ashes
With Love,
Disclosure:  This post contains affiliate links. It means that if you click on one of the product links, I'll receive a small portion of any sales at no additional cost to you.  I only share products I like, have ordered, and products I want.