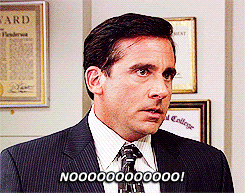 It seems to be really difficult ta take a "no" from someone. You feel yourself undervalued, not good enough for the person who you are talking to, and start feeling angry, disappointed, for you do not see they give their "no" through their eyes, experiences, wishes and the own system of believes. They give a "no" listening to themselves.
Not Listening to Your Inner Voice
I was feeling in the same way, that a person giving me a "no" was trying to show me how good and worthy he is. Now, I will say that it was the child inside me who did not feel he was right in what he was doing and the way he was doing it, that he was feeling not worthy, for the society rules are telling you "do not be rude" telling them "no". Therefore, when saying "no", people believe you have something against them, for they do not think you can have another opinion.
It happened a long time ago. I was a single mum and my boyfriend was waiting for my son and I to pay him a visit. I did not have the feeling that I was doing the right thing and did not have courage to tell him "no". You know what? My soul did not want me to go, when my mind was telling me "What can be wrong?" I was not listening to my heart, and before leaving the house, my son stepped in front of the door and starting crying and screaming at me "do not go, mum! I do not want us going there."
Firstly, I was shocked and tried to remember him that it was not the first time visiting that man. Secondly,  it was the second time in my life when my little boy was telling me to stop doing a thing, when I was not listening to myself.
Actually, it was really wrong not listening to my heart. In that evening, after my son asleep, I was hurt and beaten so badly that my face became as coloured as an eggplant till morning. That night was one of my biggest nightmare. I was afraid of leaving that house (til morning) for I was afraid of the way that guy will react against my son. I was thinking to let the night to calm the spirits and let my son sleep peacefully. I could not cry for not waking up my son and could not sleep for …  guess, the guy was in bed, near me, as nothing happened.
I said many times "yes" in my life even when my soul was screaming "no" and every single time when I did not listen to, I was disappointed for doing that. Every time following my mind and ego, it was done as a must that was not coming from my soul. It was my ego's voice. I was letting down my soul.
Listening to Yourself
That night was the start of  listening to my heart and when it was the case, to my son. 
I came to the understanding that telling "no" it is the way I feel, it is my emotion, it is what resonates with me. What the other person thinks of my decision is up to him, for we do not think the same.
You cannot play hide-and-seek with Your self. You are listening to or not … Your ego will make you feel a looser, at the same time when your soul knows you are always a winner. Saying "yes" when you want to say "no", is not love but disrespect of myself, for I listen to others instead of myself. Others cannot see what I feel, for they are not part of my body, my emotions, they do not feel through mine ones. My emotions will never spring in you as they do in me, for you are not "I".
I choose to listen to myself and be the type of person I believe in, for I owe my life to myself and I can even listen to silence of my soul, for I have learnt on the hard way to love and respect myself of not telling you my "yes" when my soul is screaming "no".
"Above all, don't lie to yourself. The man who lies to himself and listens to his own lie comes to a point that he cannot distinguish the truth within him, or around him, and so loses all respect for himself and for others. And having no respect he ceases to love." 
― Fyodor Dostoevsky
When you hear something you do not like it, you can get away from that.
My lesson: I cannot get away from Myself.  Listening to myself, I can listen to others and remember that everyone is a member of this human race, feeling and thinking differently, including the Voice of Myself, my Soul.
Can you get away from Yourself? When is YOUR Soul screaming "no", who are you listening to? I would love to hear your opinion!
With Love,

Disclosure:  This post contains affiliate links. It means that if you click on one of the product links, I'll receive a small portion of any sales at no additional cost to you.  I only share products I like, have ordered, and products I want.